Troop 108 Canoes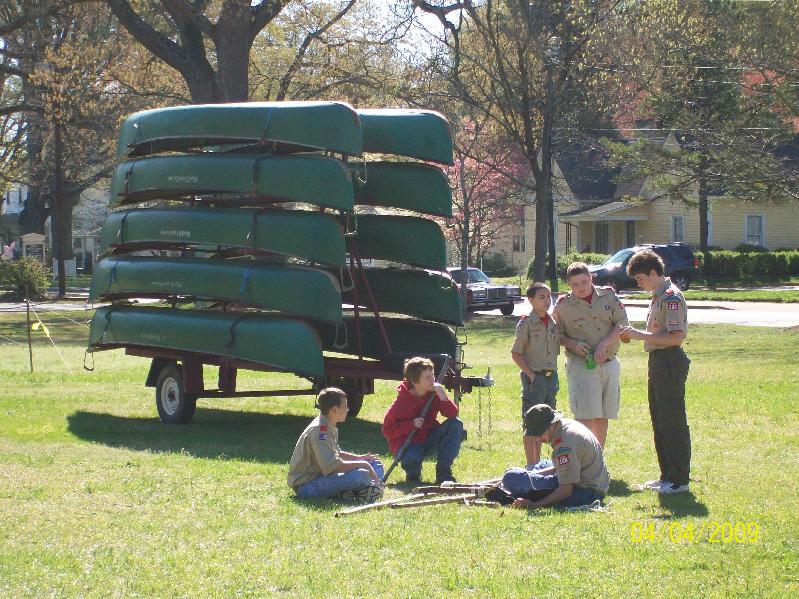 Troop 108 has 10 canoes, a canoe trailer, enough paddles for 2 per canoe and a couple of extras as well as an assortment of PFD's.  These were purchased by previous members of the troop with several fund raisers.
These are available for rental by other groups, but only if if they are not being used by any patrols or the troop.
Cost for rental is $300 for weekend rental of the canoes (one canoe or all ten) with the trailer, paddles and PFDs.  The individual or group renting the canoes must also supply a separate check for $150 as a deposit against damage to the equipment or any work that we must do to clean the canoes, trailer, paddle or PFDs upon return.
If you're interested in renting the canoes, Click HERE and send the scoutmaster an email from our online form to get the process started.
Remember that your rental of the equipment is an agreement of release of liability for Troop 108 as the cost of liability insurance is prohibitive for the troop to purchase for the equipment, so all use is "at your own risk".