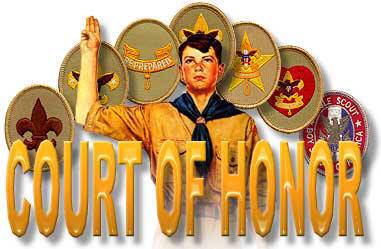 Tonight we gather to celebrate our scout's achievements since December of last year.  There has been much growth and advancement of which we can be proud, and which needs to be recognized.
Here are some important reminders for tonight:
6:30pm – Parents Meeting in the Historical Sanctuary (scouts gather in Unity Hall).
7:00pm – Court of Honor begins in the historical sanctuary
Refreshments follow in Unity Hall (Scouts asked to bring a 2-liter drink and finger food – chips, cookies)
Our District Executive, Alec Surrett, will be joining us tonight as a special guest and a featured speaker about Friends of Scouting and the impact that supporting the scouting program in this way makes in our community.