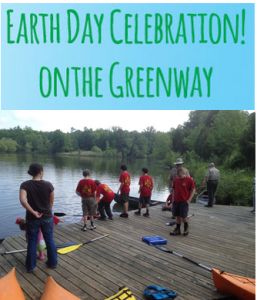 Don't forget that the troop will be helping out with EarthDay on Saturday, April 22nd, 2017.  Scouts should arrive at the Dairy Barn at 9am to go to the canoeing activity area and our scout's commitment will end at 3PM.
Our Scouts have been asked to participate in the opening flag ceremony, so be sure that scouts wear their Official Uniform shirts over their activity uniform T-shirts for this portion of the day.  They will be able to remove their Official Uniform shirts once they return to the canoeing activity area following the 10:30am opening ceremony.
Don't forget to sign your scout up to participate on the TroopMaster website.